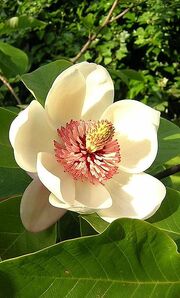 The Horticulture and Soil Science wiki was founded February of 2012 by Bryan Landry.

Our mission at the Horticulture and Soil Science Wiki (H&SS) is to foster an environment where everyone can share a love of horticulture, plant life, contribute to academic discussions, share tips on gardening and plant care and have fun learning about plants.
Our focus is not only horticultural plants but all plant life, as well as soil science, entomology and any related subject. Please feel free to contact me if you have any questions.